San Marino Italy is on of the oldest republics in the world and is a surviver from the Renaissance. With the downfall of the city-states that were run by the Pope, San Marino hung on to its independence and is an independent country to this day.
It is one of 3 countries in the world to be surrounded by another country and isn't part of the European Union although its currency is the Euro.
Information about San Marino
Known as "The Country of Bags", San Marino is located in southern Europe and the eastern part of the Italian peninsula. San Marino is the third smallest country in Europe, after the Vatican and Morocco. With an area of ​​only 61.19 square kilometers and a population of 33,900 (in 2020), it is equivalent to a small town in China.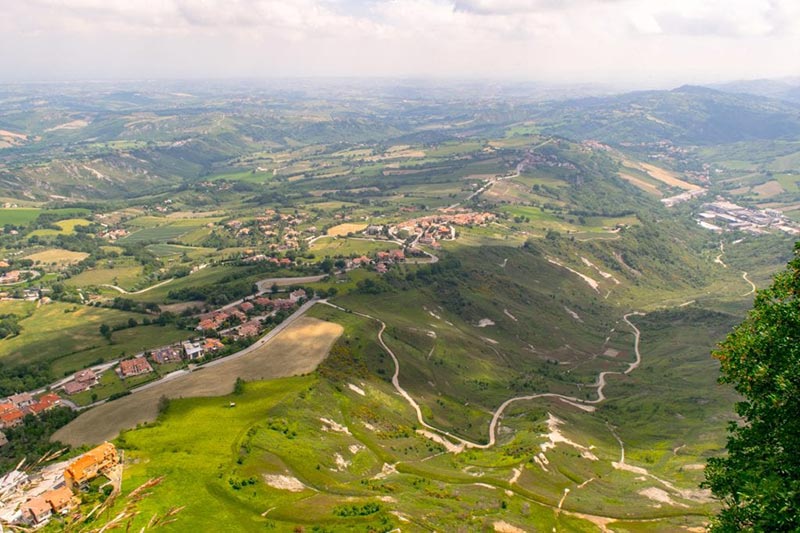 However, San Marino with its stunning views, is well worth a visit! As it is rarely mentioned in travel articles, tourists don't flock to San Marino, making it one of Europe's best kept beautiful secrets!
As it is such a small country, it is very easy to do a day trip from Bologna or the surrounding towns. The best way is to hire a car as one you arrive in San Marino you may want to drive around to see different things as public transport is very limited and runs to a few buses, an aerial tram way and helicopters!
Here is how to spend a day in San Marino, a mountainous micro-state that is surrounded by northern Italy.
1 day in San Marino Italy
1. Sightseeing Fortress and 3 Towers
It's a: La Rocca (1st tower), Cesta Tower (tower 2), and Montale Tower (3rd tower). These three castles do not exist alone but are connected by walls in the middle. Just towers 1 and 2 are open to the public and a ticket for both towers is 6.5 euros or 4.5 euros for 1. Opening hours vary from 08:00 – 20:00 in the summer season and 09:00 – 17:00 in the winter season.
This fortress, which is a breath taking sight when you get your first glimpse, was built in the 13th century and set high on the mountain side, is in the perfect location to defend San Marino from enemies back in medieval times. The fortress itself is made up of 3 towers, 2 of which have been used as prisons and all of which have been restored.
2. La Capanna Restaurant and Bar
After all the climbing up and down those steps in the towers and fortress I think it is definitely time for a snack and something to drink, so why not try a restaurant at the top of a mountain?!
La Capanna Restaurant and Bar is just around the corner from the fortress and the views are fantastic! There is plenty of outdoor seating and when the sun is out it is lovely sitting there with a cold drink in your hand and admiring that beautiful view. On a clear day you can see all the way to the Adriatic Sea!
3. Basilica di San Marino
This Catholic Church is San Marino's main church and was designed and built by Antonio Serra, starting in 1826. The Basilica was built on the site of a 5th century church that was demolished to make way for the Basilica. It is of neo-classic style with Corinthian columns and a Roman bell tower.
4. Discover Palazzo Pubblicox
Palazzo Pubblico, also known as Public Palace is situated on Liberty Square. Public Palace is the location for everything official in San Marino such as the Town Hall and the Government building and all official State ceremonies take place here. The building also contains guard towers as the building used to be part of the country's military defence.
Note: In the summer, changing of the guard happens daily every 30 minutes from 08:30 – 18:30.
5. Go to Liberty Square from Palazzo Pubblicox
Liberty Square is a beautiful little square which is home to Public Palace. There is also a fountain and the on the shady side the square is lined with restaurants and bars. The view looking over the country side is absolutely stunning!
6. Church of San Francesco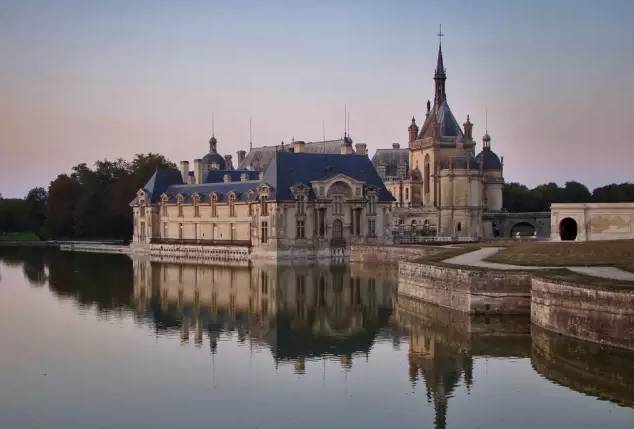 The Church of San Francesco is the oldest and most artistic structure in San Marino. Built in the 14th century. Above the main entrance of the church hangs a stone plaque stating the date of construction in January 1361. There is also a bas-relief of an eagle with a crown and wingspan.
7. National Museum of San Marino
The National Museum of San Marino is home to the national museum and library, and has more than 5,000 cultural relics in its collection, especially more than 100 Renaissance paintings that are on public display. arouse rich associations in the viewer.
Of course, modern hotels, restaurants, bars, shopping malls and leisure clubs have it all too, but it's all housed in original buildings, which aim to retain the architectural style. The original architecture of the Middle Ages.
8. Take approximately 10,000 pictures!
San Marino's biggest asset is its views: as I mentioned when discussing interesting facts about San Marino, the old town of the city of San Marino is situated on Mount Titano. The environment here is very beautiful, the air is fresh, the sky is blue, in the morning, it is sunny and yellow, walking on the forest path lined with birds and flowers.
Definitely don't set off to visit San Marino without a camera in hand!
Interesting facts about San Marino 🇸🇲
According to legend, San Marino was officially founded in the year 301. You didn't read it wrong!
Coming here to travel, the guide will tell you that you have the option to manage, because here no one will take your things.
Can't enter the Schengen Zone from San Marino because since there are no borders.
2021, per capita income reached 60,360 US dollars, among the top 10 richest countries in the world. You should remember, San Marino is one of Europes tiniest countries!
San Marino has no army, armed forces, only castle guards, congressional guards, at most community security, to maintain order. The whole country has only one standing police station.
San Marino has abolished the death penalty, and the country's prisons can only hold six criminals at a time, and they are housed in caves, which are deserted year-round.
San Marino Italy has no traffic lights, there are more than 50,000 vehicles for 30,000 people here, even during peak tourist season there will be no road conditions, as all roads are one-way and circular , if you keep driving, you will find that you will return to the starting point.
San Marino also has its own national football team (Nazionale di calcio di San Marino), but it is only an amateur team. No surprise.
San Marino's main economic source is tourism, annually attracting more than 3 million tourists from all over the world, equivalent to 100 times the total population of the country.
An interesting country well worth a visit once in a lifetime.