Luang Prabang ancient capital, this bewitching city that we never stop discovering with its exceptional heritage, where traditional Laotian architecture and European colonial style harmoniously mix, has developed over more than a thousand years of history, according to the heterogeneous foreign presences, Burmese, Siamese.
Luang Prabang ancient capital was awarded the prestigious label in 1995. More than a prize, UNESCO has greatly contributed to the preservation of the city's historic buildings over an area of 12 hectares. Today, we discover a city that has remained in its original state, with a serene atmosphere, abundant vegetation and traditional buildings without ostentation. A classification that was worth the cost!
A historic city strategically placed along the Mekong River
Nestled in a green setting on a peninsula at the confluence of the Mekong and Nam Khan rivers, strategically placed on the ancient Silk Road, it was for centuries the former capital of the independent kingdom of Lan Xang – the kingdom of a million elephants – and a high symbol of Buddhism in Laos. Shaken by the years of conflict during the Indochina wars, but escaping the bombings, this ruined ghost town, which was slowly dying after the death of its king and the Lao Revolution of 1975, got a new lease of life when it opened to tourism.
In the early 1990s, and following its inscription on UNESCO's World Heritage List in 1995, a recognition in which Francis Engelmann, a curious enthusiast, is involved, taken by love with Luang Prabang, whose personal story helps to better understand the many facets of the former royal capital.
And Francis Engelmann's journey
Francis Engelmann is an urban planner by training and lived in the land of a million elephants from 1991 to 1996, where he was a technical advisor at the National School of Administration and Management of Laos. He was involved in the preparatory work for the UNESCO listing of Luang Prabang as a World Heritage Site.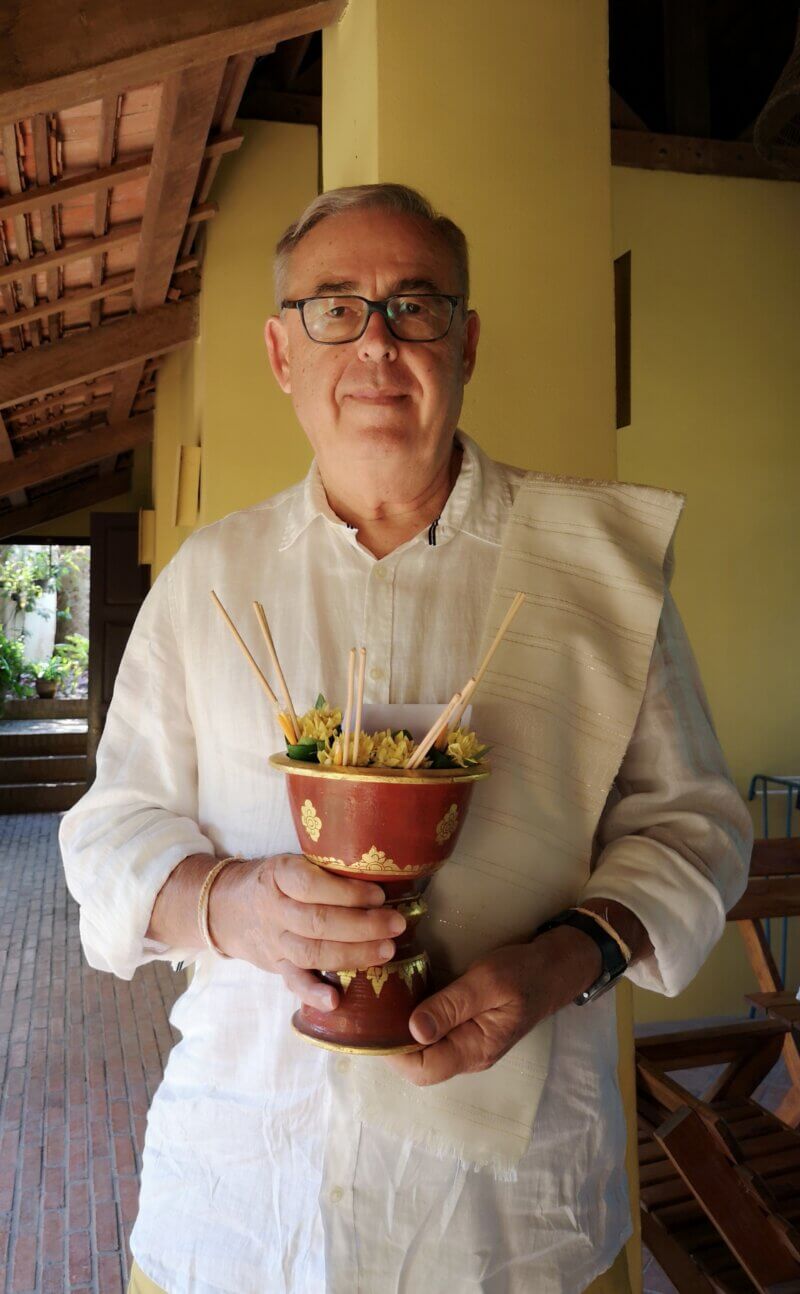 Francis Engelmann lived in Laos for six years. He has travelled extensively in the countries of former Indochina and has written various articles on South-East Asia. He is the author, published by ASA, of Luang Prabang, Capitale de légende (1996) and a guide to That Luang in Vientiane (1995). He is also a passionate collector of old pictures of Indochina and presents in this book more than one hundred and fifty of them.
A curiosity for South-East Asia which encourages him to travel
Francis began his career in the 1970s as an urban planner in a design office close to social housing organisations in Paris. Intrigued by the communist wave that brought many refugees from South-East Asia to France, he became interested in the history of the region where these people came from, fleeing their home countries. Fifteen years of travel through the Indochina peninsula and Indonesia followed, where his curiosity for Asian culture grew.
A destiny quickly linked to Laos
In 1991, he moved to Vientiane, Laos, for six years to participate in the creation of the National School of Administration and Management as part of a cooperation project between Laos and France.
At the same time, he was asked to work with the teams preparing the inscription of Luang Prabang on the UNESCO World Heritage List, which would mark the beginning of a phase of restoration of its heritage and economic development. Hundreds of buildings were identified for their architectural interest; their destruction was forbidden and the listed, protected city centre thus allowed this jewel, marked by the ravages of time, to regain its letters of nobility.
A new call from Asia brings him to Luang Prabang
After spending some time in France to upgrade his professional skills and express his passion for history and Indochina through books, he answered a new call to Asia in 2002 when UNESCO contacted him to get involved in the Asia-Urbs project "Management of public space in Luang Prabang for the socio-economic development of the local population".
This EU-funded programme aims to defuse the rivalry between the long-established Lao traders in the city, who belong to the Tai ethnic group (an ethno-linguistic family that includes the Lao, Siamese from Thailand, and Shan from Burma), and the newly arrived Hmong from the surrounding mountains, who are invading Luang Prabang's "post office market", the former Place d'Armes, with their handicrafts stalls.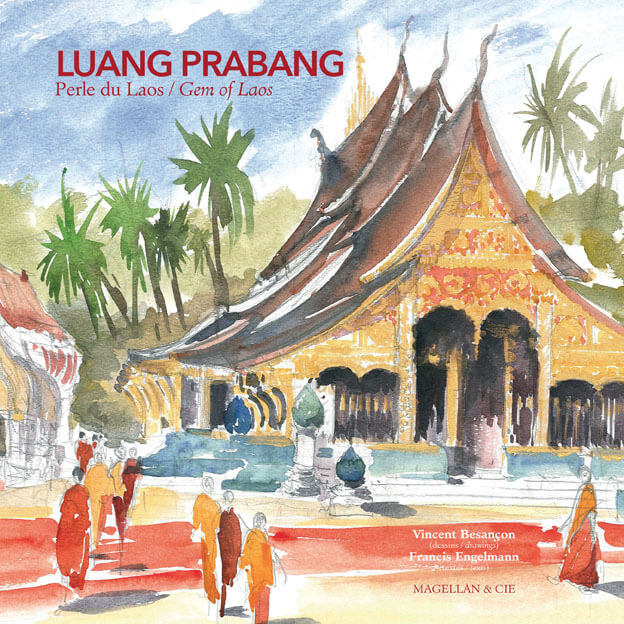 Together with other partners, Francis is working to raise awareness among the local population, who suffer from a certain ignorance and sometimes even prejudice towards other ethnic groups. This initiative was a success, with traders from various ethnic groups now rubbing shoulders with respect; the ethnic market then took on its current name of "craft market" in an increasingly multicultural city.
At the service of local development projects
This taste for communicating and bringing together people or communities, by encouraging interaction and the sharing of knowledge, combined with his eclectic spirit and his thirst for understanding and sharing, has led Francis to put himself at the service of numerous local micro-development projects such as: a training programme for seamstresses, the safeguarding of the cultural and musical traditions of a village…
From 2007 to 2009, he was vice-president of an association whose mission was to transmit the intangible heritage of Luang Prabang. The art and education project "The Quiet in The Land Luang Prabang" carried out with the Provincial Department of Information and Culture of Luang Prabang and American Foundations introduced him to the world of contemporary art that this five-year project (2004-2008) brings into the life of Luang Prabang; he is the one who favours the meeting between these artists coming from all over the world and the communities of Luang Prabang.
In addition to architecture, his insatiable curiosity leads him to deepen his knowledge of art history, botany and Buddhism, subjects that he likes to discuss with the visitors he meets. He also enjoys sharing his knowledge through numerous books and publications on Laos and South-East Asia, and through conferences and private cultural walks between the golden pagodas, the ancient houses and the gardens of this jewel city, which has become a national pride, and which some people now fear will be hit by the syndrome of the museum city and "gentrification".